As they say, the best-laid plans of mice and men often go awry and Covid-19, being true to this proverb, has royally hard stopped all your pre-planned business events for 2020. Which clearly implies that your audience may struggle to find its way to you, but does that mean you can't go to your audience? Absolutely not! Kestone is proud to announce its very own, highly customizable and quick to deploy Virtual Event Platform- because it is now time to take your events online and further your reach! Kestone has always believed in bringing innovative solutions which can address your marketing problems and this product is a step in that direction.
Most B2B companies have approximately 30-40% of their marketing budgets allocated to events, and we firmly believe that social distancing or not, now is the right time to adapt to what technologies have to offer to businesses.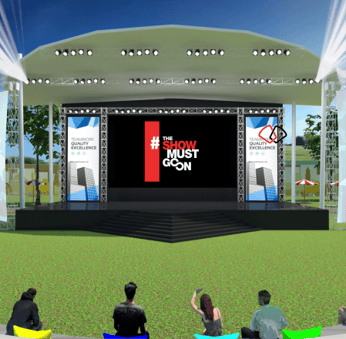 Kestone Virtual Event is the most flexible and quick to deploy virtual event platform and perhaps the most effective medium to host virtual conference, virtual trade show and virtual exhibition. Whether it's a webinar, virtual conference, summit or product launch, the platform is equipped with futuristic features to add realism to your experience, just like any other on-ground event. With superlative experiential designs, the platform can take your entire virtual event management experience online and keep the audience engaged just like in any physical event. As a virtual event company, we provide you with complete flexibility when it comes to event skin designs and event themes while providing you with an end-to-end virtual event management experience.
Besides, with our virtual event company, you can look beyond physical event and explore options which are more effective & intense. There are ample of options to choose from and you can actually design your event as per your preferences and your agenda. This also enables you to create multiple tracks during the course of the virtual event and also create environments for more personal one-to-one or one to many roundtable discussions.
When it comes to visual appeal, you have the complete freedom to integrate your brand's visual language in the virtual event platform and create customized branding at strategic locations. You can place virtual standees, display boards, backdrops etc. in the various sections of the event area to give more visibility to your audience.
While hosting a virtual event on our virtual event platform, you can integrate any kind of content seamlessly. LIVE stream your videos or schedule pre-recorded ones, enable private chat rooms or have public virtual networking; control your events the way you want, with a click of a button, literally.
It is a common misconception that virtual events cannot match up to the camaraderie that a physical event can provide. We happily bust this myth by providing branded exhibitor booths for your sponsors and a seamless networking centre for your attendees to have group conversations or one-on-one private chats. We believe in inclusivity and at no point in time, do we let the attendees feel isolated. We have a readily available resource centre that lets you make a repository of white papers/documents that you'd want to make available for your audience.
When it comes to the performance aspects of your virtual events, our virtual event company is powered with some great features like Analytics & Reporting, Platform Configuration & Technical Support and secured cloud hosted platform architecture. Besides, you can also opt for services like audience generation and event marketing to add more value to your virtual events.
Due to the highly customized and flexible features of the platform, you can plug-in various engagement strategies to add more flavors to your virtual event. If you are planning to launch a product through our virtual event platform, our WebAR enabled product launches can create exact 3D replicas of your great product and add realism to your launch activities.
Thinking of how you can keep your audience hooked in a virtual environment. We have the answer for you. Add glamour factor to your virtual events, virtual trade shows, virtual job fair, virtual conference and more with live entertainment, larger than life opening acts, virtual stand-ups, speaking sessions and many more
Is your event agenda packed with some serious sessions? Well, you can add fun elements with our Virtual Event Gamification feature and also deploy other engaging virtual event ideas. You can plan and customize your agenda with various engaging games like Scavenger Hunt, Pop-Up Quiz or Capture the QR Code and make your customer engagement cycle complete.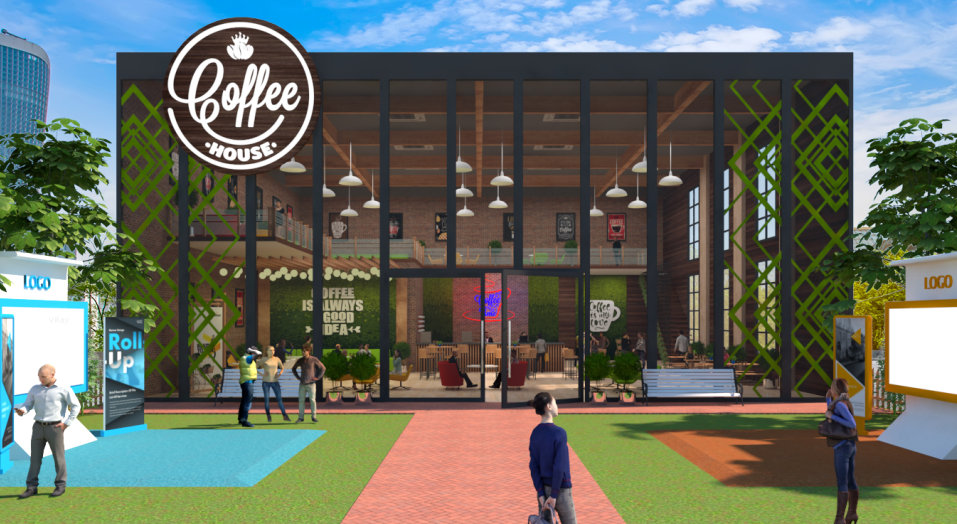 Feature versatility is not the only virtue our platform has; it parallelly makes sure that every penny spent by you ensures a measurable ROI. Right from audience generation, analytics and reporting, security, and even lead management tracked back to the sessions- we provide a molecular level of detailing.
With 10,000+ leads generated across our online events and over 1,00,000 customers engaged, Kestone is well-equipped to handle the end-to-end execution of your online events. We understand that the lockdown has been hard on most businesses, but in the end, the #ShowMustGoOn, because a connection lost in tragic times may take forever to be rebuilt. All you need is a disruption!