The pandemic has acted as a great leveler for all of us. The initial days of lock-down and social distancing created a havoc in almost every aspect of our lives. But fortunately, we live in a hyper-connected digital world and this has led us to re-define our ways of connecting with the world. As we sail through the waves of this next big phase of digital transformation, here is Imagine - The largest 24-hour virtual global fundraiser connect, that is all set to act as a catalyst of change and envision a new connected world in the new digital world.
Conceptualized by Kestone and to be hosted entirely on Kestone virtual event platform, the event is going to be a melting pot of artists, influencers, celebrities, speakers and a lot of other collaborators. The idea of coming up with this kind of event concept has stemmed up primarily from the desire to look beyond the pandemic and the things that are holding everyone down. Though the pandemic has changed our lives forever, we are blessed to be part of a digitally enabled world. Hence, this event will be a platform where we can connect and celebrate, share our stories, build new communities, build skills, and move forward to a brighter future. The core thought behind this is leverage the platform for a noble cause – the cause to enable education, support the student community and make digital education accessible to everyone. The best part is any one can register for the event and be a part of the change.
The event is divided into three main parts – Connect, Collaborate & Contribute.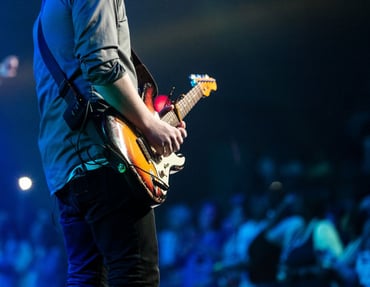 The first part is all about connecting with leading artists, thought leaders, celebrities and influencers to get inspired, hear their stories and share stories – all on a common platform. Besides, this part also consists of real-time engagement and networking. The highly customized features of Kestone virtual events platform will amplify the overall experience while the networking features will make interaction more engaging and intuitive.
The collaboration aspect of the event aims to create a knowledge base and primarily focuses on the skill building aspect. To achieve these some really exciting workshops have been planned across areas like cooking, healthcare & wellness, performing arts and financial guidance. Most of these workshops will be conducted by domain experts & social media influencers. All these workshops will be conducted on Kestone virtual events platform through multiple tracks.
The final and key component of Imagine is the 'Contribute' part. Since, the event is a fundraiser initiative, the proceeds of this event will be utilized for the noble cause of empowering the lesser privileged student community who have been affected by the effects of this pandemic. Through the Career Launcher Education Fund and beneficiaries like GIVE India, the initiative aims to make digital education accessible to all and bridge the existing gaps arising out of these unprecedented times.
This 24-hour extravaganza has a lot to offer and anyone can be a part of this event through a simple, open to all registration process. To register you can click on this link and fill out a simple form to start your journey into the world of creativity, passion, excitement and engagement.
For more information about Imagine you can get in touch with us @+91-9176651045 or mail us at imagine2020@kestone.biz