Imagine 2020 was conceptualized as a 24-hour virtual fundraiser, a first of its kind. It was meant to showcase the power of Virtual Events during a time when everybody was forced to stay home due to the COVID first wave and all business activities had slowed down or come to a halt.
It was also a way for us to launch the Kestone Virtual Event Platform and showcase its numerous features and capabilities.
The event made headlines and amassed good PR as the largest 24-hour fundraiser event ever, and brought us a Gold at ACEF Global Customer Engagement Awards for successful use of CSR activity.
In this blog, we will be sharing our journey and insights about the possibilities of Virtual Events in the domain of CSR and how to plan it right.
The Intent of Imagine 2020
Every plan starts with an aim to achieve an outcome. Imagine 2020 was planned to go beyond the physical constraints and bring people together from across the globe around a positive premise.
The event was meant to demonstrate the power of technology in bringing people together despite the current circumstances, by creating interesting and insightful engagements on various topics for people to attend and contribute to the core cause of bridging the digital divide and ensuring digital education for underprivileged students, in collaboration with Pratham Education Foundation.
We had set three objectives to be achieved through organizing Imagine 2020: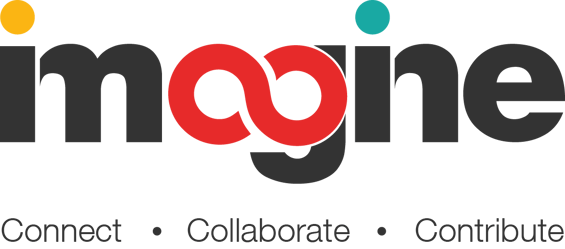 Connect – Imagine 2020 was aimed at connecting performers with admirers. We wanted to stage a perfect show with leading artists, influencers, thought leaders whose stories could inspire each one of us.
We aimed at connecting the audience with leading people from multiple genres through one common platform. This objective helped in increasing engagement and building networks.
Collaborate – The pillar of Collaborate is all about focusing on creating a knowledge base and building skills. We aimed to motivate people by seeing new talents.
Hence, we had arranged some amazing workshops across different categories – music, cooking, art & literature, fitness & healthcare, and financial guidance. All these workshops conducted by industry experts and social media influencers had been a major highlight of the event.
Contribute – The final and most significant objective of Imagine 2020 was to inspire people to join us along with our Charity Partner, Give India to support hassle-free & uninterrupted education in the post COVID world.
The Structure of Imagine 2020
Imagine 2020 was a virtual 24-hours long fundraiser event organized on Kestone virtual event platform. It was a global fundraiser partnering with GiveIndia to support a smooth & hindrance-free education system in the post COVID era.
Imagine was a wonderful confluence of thought leaders, influencers, artists, speakers, celebrities, and several other collaborators from different genres. Everyone took their turn to present their art and inspire the audiences.
Imagine 2020 allowed people from various spheres of life to connect, share stories, build relationships, communities, and skills to move towards a better future.
The event had been planned with comprehensive content to ensure catering to the thoughts of every individual. Whether the attendees included an artist, a cooking enthusiast, or a yoga freak, we made sure that the performances meant something for each individual.
We had several prolific speakers and influencers for Imagine 2020. Here's a list of a few of them.
Arunachalam Muruganantham– The Menstrual Man or Padman of India

Mickey Mehta- Global leading holistic health guru and corporate life coach

Saurabh Kaushal - Internationally Acclaimed Entrepreneur

Harish Mehta – Motivational Speaker and Certified Leadership, Business & Executive Coach

Anand Neelkantan – Author, Columnist, Screenwriter & Television Personality
Besides, there were over 50 other artists, influencers, business leaders, and social change-makers who came forward to support this event.
Also, there was a panel discussion on the future of experiential marketing and customer engagement which was led by:
Jessie Paul – CEO, Paul Writer

Piyush Gupta – President, Kestone Global

Deepali Naair – CMO, IBM India & South Asia
The Contribution of Imagine 2020 toward CSR
The idea behind Imagine 2020 was to bring together different people across the globe, eliminating the physical barriers. And to contribute towards the noble cause of supporting education in the post-pandemic world.
We based the entire event on the three pillars to Connect, Collaborate and Contribute to ensuring the presence of as many people as possible. We aimed at increasing the footfalls and engagement at the event so that we can raise maximum funds for the cause.
As Piyush Gupta, President, Kestone Global, in conversation with Everything Experiential said, 'Social Responsibility in education is critical now' – we attempted to live by this statement.
While we are fortunate enough to stay connected using advanced technologies, we are also well aware of the sizable population of India that's still struggling to get the necessities. It is this part of the population that's deprived of education currently, due to the online learning modes.
The lesser privileged children or student community are the ones suffering the most from this shift to online learning. With almost no access to any digital means, their education is being hindered to a great extent. It is in light of this issue that we came up with Imagine 2020.
This 24-hour Virtual Global Fundraiser Connect was our attempt towards making the lives of those students better who are lesser privileged than us. We want to ensure that we reach out to the maximum number of children in rural India and help them get back to smooth online learning.
In conversation with Everything Experiential, Priyanka Prakash, Head-Online Giving, Marketing & Partnerships, GiveIndia, said, 'At GiveIndia, we have always been keen to collaborate with prospects that aim for a heightened social impact.' Hence, we partnered with the organization to make sure that we create a larger wave of change in society through Imagine 2020.
Parting Thoughts
Being a CSR initiative, the proceeds of this event will be used to help the lesser privileged students affected by the pandemic.
With the help of GiveIndia and an NGO, Career Launcher Education Fund (CLEF), our initiative to support uninterrupted online education for underprivileged students has been successful.
In this pandemic-affected world, all we have tried is to come forward lending a helping hand to the ones who are in need. We have tried to stand by the less fortunate students by providing them with the amenities so that they can continue their education hassle-free through online platforms.