Disruption forces us to transform and this holds true for businesses who constantly redefined themselves to keep the wheels spinning. Though the curve of crisis has not flattened completely, things are getting back to normal from an operational point of view. But this gives rise to the most important question – will everything be as normal as before?
Brands and marketers have been consumed with this concern from the very beginning and this led them to rediscover their strategies big time. With this as a backdrop, lets talk about the event industry – a key pillar of the modern-day marketing mix and how it is responding to this sea of change and how it will shape up in the years to come. As brands are relying more on new mediums of engagement and cutting on their event marketing spends, will the world of physical events become obsolete in the next few years? Let's find out.
Hybridization is the future
Brands have never really stopped reaching out. In the wake of social distancing and isolation, brands are extensively using digital and virtual platforms to engage with their TG. While webinar emerged as the most cost-effective and swift way to share the message across, a lot of big format events such as summits, partner meets, trade shows and product launches have moved to virtual event platforms where the physical event flow is replicated virtually.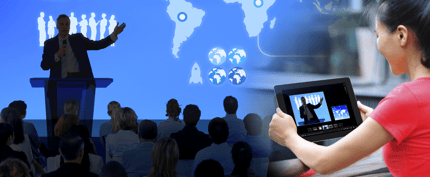 Now, this has given birth to a new possibility of hybridization.A lot of companies are exploring the possibility of blending physical engagements and virtualization. This is effective for engagements such as trade-shows, conferences, seminars, workshops and summits. While virtual events are growing popular and extremely cost-effective, a hybrid event is the most effective way to increase participation, especially during the current times. A hybrid event erases all the limitations of a virtual medium and makes events more interactive by blending 'live' in-person events with 'virtual' online components.
Some brands are already planning to host physical events, but attendance will be limited. Some are not keen on doing events entirely virtually. In this scenario hybrid events will bridge the gap and will be the new reality for the industry in the near future.
Focused Agenda
During those glorious times when everything was normal, brands had that luxury to spend extra on their event. The wow factor was of utmost importance and brands used to spend generously on entertainment and other activities which were not related to the core business objectives. But today, things have changed. Now its about survival and making growth sustainable. In this context, it will be right to say that the future events will be more focused. Companies will focus more on adding value which is incremental and sustainable. Though event experience remains important, brands will now more actively measure the outcome of an engagement and the value it offered. Virtual events are already addressing this. In a virtual platform, engagement is more focused, most cost-effective and most importantly, its measurable. Even when things get normal, brands will carry forward this learning and build more focused agenda for their future engagements.
Data-driven decisions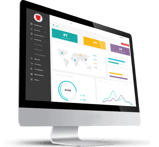 Earlier, managing and planning an event was dependent more on the operational and logistical aspects. But things have changed drastically over these few months and the intensity of this transformation will be even higher in the future. As digital and virtual mediums are preferred over physical engagements, data driven insights will be given more preference than the operational stuff. Event management will become more technology enabled and intuitive and audience preferences and future of event marketing will be predicted with the help of emerging technologies.