The adage "United we Stand, Divided we Fall" has always held true in History which has thrown at us multiple examples of how earlier adversaries have joined together to beat a common enemy or the corollary, where a family rivalry or a feud with a local king has resulted in the downfall of a dynasty. However, this idealism has rarely percolated into the corporate world where brands have always believed in standing alone, creating and fiercely guarding their own set of loyal customers and in recent times even resorting to preying on their competitors' customers through intelligent innuendos in their campaigns. All has been fair in this war for mind-share and customer base.
Cut to the present day, when we have been battling with the pandemic and the associated business uncertainty and economic impact for these last few months. Needless to say, it has had a profound effect on each one of us, holding a mirror to our soul. Interestingly, it seems to have also rubbed off on brands, revealing a softer, more empathetic side to them. The new mantra seems to be a more inclusive, "lets survive together" as compared to the "You vs Me" model that was previously in vogue.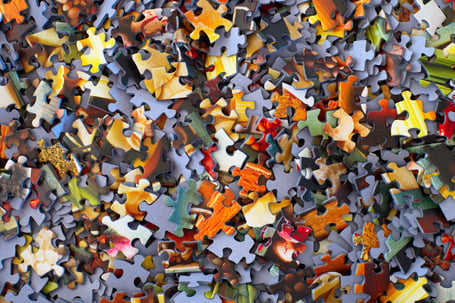 Companies have realized that an innovative campaign designed and owned in a shared manner can have a much better impact, be it in terms of reach or recall, considering the budget constraints staring all marketeers in the face. There are some great examples of such emotional campaigns doing the rounds, be it the warn note posted by ICICI on the occasion of HDFC Chairman Aditya Puri's retirement, which openly acknowledged his contribution to the banking industry or the even more surprising letter from Burger King, urging readers to order from its competitor, McDonalds. Not only this, the food chain urged readers to buy from local food outlets and also mentioned names like Taco Bell, KFC, Dominos among others, in an open support for the flailing service industry. Another case in point, is a recent TVC by Cadbury's India where it urged customers to buy from multiple brands during Diwali, thus showing that empathy and collaboration can really win hearts.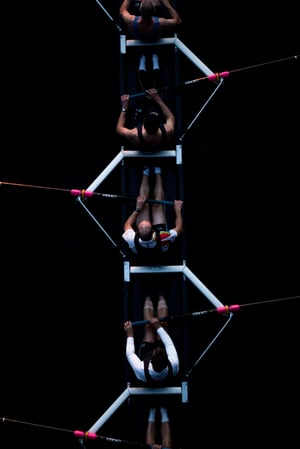 In hindsight, it makes absolute sense to move from a Me to an Us mode when faced with the larger issue of addressing customer sentiments around safety and trust and driving behavioral change. The obvious thought being that if the customer gets back to consumption mode then it will benefit the entire segment. Also confronted with the challenge of needing to connect emotionally with the audience rather than pushing sales heavy campaigns down their throat, such collaborative campaigns also make the brand look far more empathetic and inclusive.
We at Kestone have also seen this move from competition to collaboration through our Virtual Event Platform where we now routinely work with some of our fiercest competitors to provide an online event solution to their clients. What started off as a major shift in our policy and also frowned upon by internal business and account managers, has paid us huge dividends in our endeavor to provide a virtual event solution that does not compromise on experience, interactivity or data insights. This has helped us reach out to a much larger base of clients and helped us execute some phenomenal events that we might not have had access to without our collaborations with other agencies.
While collaboration is fairly new in the FMCG space, the IT industry was the first to practice this actively. IT has been like a silent warrior during the initial tough months when things were really uncertain. Technology has actually put things in perspective by supporting the rising remote work, rising online transactions, rising need to mitigate risk and the rising digital delivery of goods and information. All these have been possible only because leading tech organizations looked beyond competition and collaborated to create smart and innovative solutions. The Global tech giant AWS is a fine example as it has collaborated with a lot of tech start-ups and shared its capabilities so that they can use it as a backbone to develop solutions. In the remote working and collaboration space Cisco has set an example by offering 'Zero Trust' solutions which not only makes business continuity seamless, but also mitigates threats anywhere and everywhere.
So, moving from competition to collaboration is no more just a jargon. Today it is the need of the hour, it is the life-force that should be kept on the top of the priority list by businesses, individuals, institutions and social organizations, to sail through these challenging times.