The recent ban of TikTok along with 58 other Chinese apps is the most talked about topic nowadays. There have been mixed reactions across the business community as it has directly or indirectly impacted brand marketing in India. Though the decision has been welcomed by most, let us find out how this move can affect the influencer marketing industry.
The influencer marketing industry in India has grown considerably over the past few years. According to a report published last year, 65% of marketers recognized influencer marketing as the most effective channel as far as brand recall is concerned. As per the survey results, around 50% of the respondents felt that influencer marketing is an effective tool in managing reputation of a brand, while 47% felt that it is the most effective medium to reach new markets.
With this market reality as the backdrop, TikTok's popularity gained manifold since its launch. Started initially as medium of pure entertainment, the app gained popularity among users from tier 2 & tier 3 cities. Soon, brands realized that the changing consumer aspirations and desire to adopt urban trends in those small cities can be a huge opportunity. The brands which were earlier more concerned about the glamour factors associated with big influencers, started to create tailor-made content suitable for this particular tier-2 & tier-3 target groups, and TikTok was the primary medium to give wings to their objectives.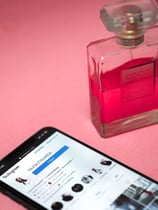 Eventually a lot of mainstream influencers started to leverage it to share varied content. As the viewership and user response of the app gained steady momentum on platforms like Facebook & Instagram, brands also recognized its potential to design and share more focused branded content. A lot of brands started to rely on the platform as it was a cost-effective option for them. Besides, it was free from clutter and competition as compared to platforms like Facebook, LinkedIn or YouTube.
The recent call for ban of Tiktok, has a huge impact on this influencer marketing activities for many brands. The ban of this app has not only created a vacuum for these brands, but also stopped a major source of primary income for many influencers and rising talents across the country. As far as features and usability are concerned, TikTok made it easy to share a story across and create content in 14 local languages. So, in a sense, TiKTok democratized the internet and made content creation easy for even first-time internet users.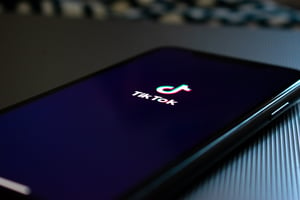 This ban of the app will now definitely push brands to re-think their influencer marketing strategies. But as far as the intensity of the impact is concerned, it will not be long-term. A lot of marketers still believes that Instagram and YouTube will continue to have an edge. Besides, this ban will be a great learning for the new breed of influencers as they will use this experience to create new identities in other platforms, more confidently.
Moreover, this will create new possibilities for emerging home-grown platforms like Chingari & Mitron and will encourage brands and influencers to part of a more sustainable and secured growth story. Besides, brands and influencers will use their experience with TikToK to create more evolved short-form content – which is easy to create and most effective in a time of reduced attention span.