Competition is fierce and never ending for B2B brands. There are literally hundreds of companies that are offering products and services similar to yours.
You are spending an enormous amount of money on marketing campaigns that are more or less saying what your competitors are.
What can you do to cut through all of the noise and make yourself heard?
Perhaps it's time to give influencer marketing a shot.
What's Influencer Marketing Anyways?
Influencer marketing is nothing but tapping into the established popularity and power of influencers within your niche that can potentially give your brand and marketing campaigns the much-needed boost.
This can work in two ways.
You can either connect with a specific influencer or a group of influencers and collaborate – typically this is a paid activity.
Alternatively, you can develop compelling and outstanding content that influencers are eager to share with their followers.
What Are The 6 Influencer Marketing Ways That Can Give Your B2B Brand the Edge?
Check out these creative ways in which influencer marketing campaigns can do wonders for your B2B brand.
Video and Podcast Interviews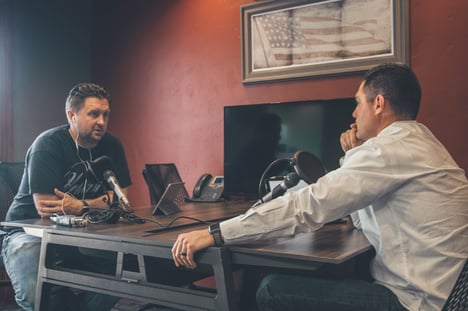 Success is paramount for B2B brands. They focus on key applications and best practices using innovative technology solutions to provide affordable product and service enhancements.
Understandably, metrics are the key. But so is cultivating long-term relationships and trust with clients.
This is where B2B influencers come in. Video and podcast interviews with keynote speakers or industry experts can work well in this context. Talking points can include product design and service delivery via the solutions that the brand provides.
This can create content that is highly shareable in niche groups and audience segments.
Collaborate with Influencers on Product Experiences

Brands are hosting live sessions on YouTube, Facebook and Instagram all the time. These sessions are great to host product tutorials and talk about product recommendations.
B2B influencers can take on a similar approach where collaboration can be formulated to create interactive and engaging content experiences. Product launches can benefit from these sessions where the influencer adopts an interactive format to take his or her followers through the product experience journey.
Partner on Downloadable Resources
Your B2B influencer marketing can transcend beyond the boundaries of social platforms. This can be easily achieved by conceptualising downloadable resources such as industry publications that highlight interesting insights from influencers.
Influencers can come in as thought leaders in this instance. B2B brands can invite them to share reactions and quotes and partner on resource sharing.
Adding the name of an influencer will attach credibility to these resources. This in turn can provide brands with an added edge over their competitors.
Invite Influencers to Judge Contests
Brand contests are an interesting way to engage audiences across multiple demographics when you are exploring opportunities outside the purview of conventional advertising and marketing.
Contests can be an effective instrument when it comes to demonstrating best practices of the brand or highlighting innovative product applications.
Brands can bring influencers into this scenario as judges. With people of some stature on the judging panel, it is bound to add more buzz to the event. Going forward, it can also act as an effective tool to generate qualified leads through the influencer's network.
Invite Influencers to Key Brand Events

B2B brands can invite influencers to strategic events where they can meet potential stakeholders in the business. This can involve investors, clients, employees, and the media. The events can be prime spaces for social interactions and professional networking for the brand.
Instead of going with the age-old product launches, influencers can be used to jazz up the event. Get them to play the host at the event or lead a tour of the HQ for the stakeholders. Alternatively, they can play a vital role if you have planned a workshop or a retreat with prospective customers.
Collaborate on Articles and Webinars
Guest blogging is not dead yet. Invite relevant influencers to write an article or blog that can feature your brand to their network of followers. Coming from similar domains, this helps to establish and boost your brand's credibility with key decision makers.
Finally, B2B brands can collaborate with influencers on webinars as speakers or hosts. They can leverage their influence to reach out to a wider audience base that will help draw in more attendees and qualified leads for the business.
Is Influencer Marketing an Effective Advertising Tool at All?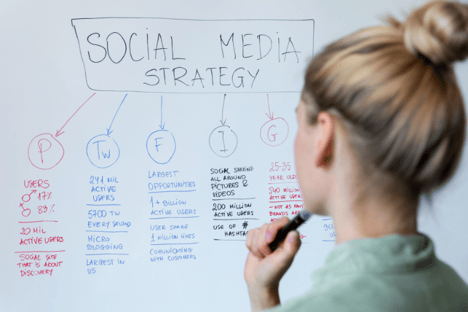 You already know the 6 ways in which B2B brands can integrate influencer marketing into their overall audience communication models.
But this will give you a perspective on if this form of advertising is effectively working in the favour of B2B brands.
Over 90% of marketers report that influencer marketing has been an effective method of advertising for their brands. This is because 93% of millennials trust and depend on online recommendations and reviews.
When you combine these two you know why influencer marketing works for B2B brands.