Blogging is fun. Every content creator who has been in this profession would whole-heartedly agree to it. However, there are roadblocks that one meets every now and then, and one of the most frequently occurring one is ideating topics for the next piece of content.
This can be even more exhausting if one has to come up with a new topic every single day. Needless to say, it often creates a burn-out and a writer's block. So, it has become almost a necessity to have a tool for this in the kitty.
Here, we have listed the top 5 tools out there which can be used to generate an unlimited number of content topic ideas for you to work with.
Hubspot's Blog Topic Generator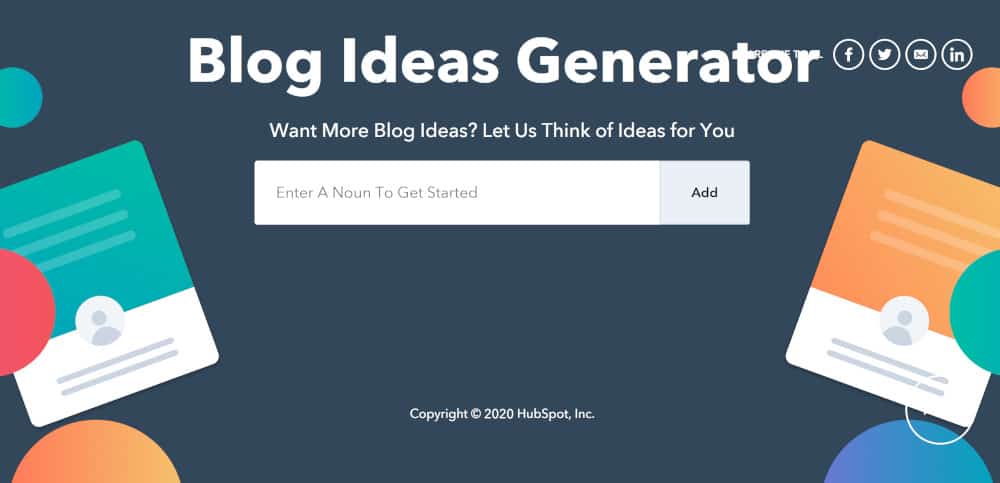 This one is perhaps the easiest and most popular blog topic generator tool that are out there. All you have to do is fill in a couple of keywords and there you have it. You will have a bunch of topics returned to you right in a couple of seconds. You can easily plan your weeks' worth of Blog content using this tool.
If you aren't happy with the results, simply click, try again. You will have another list of topics ready for you to go with.
Buzzsumo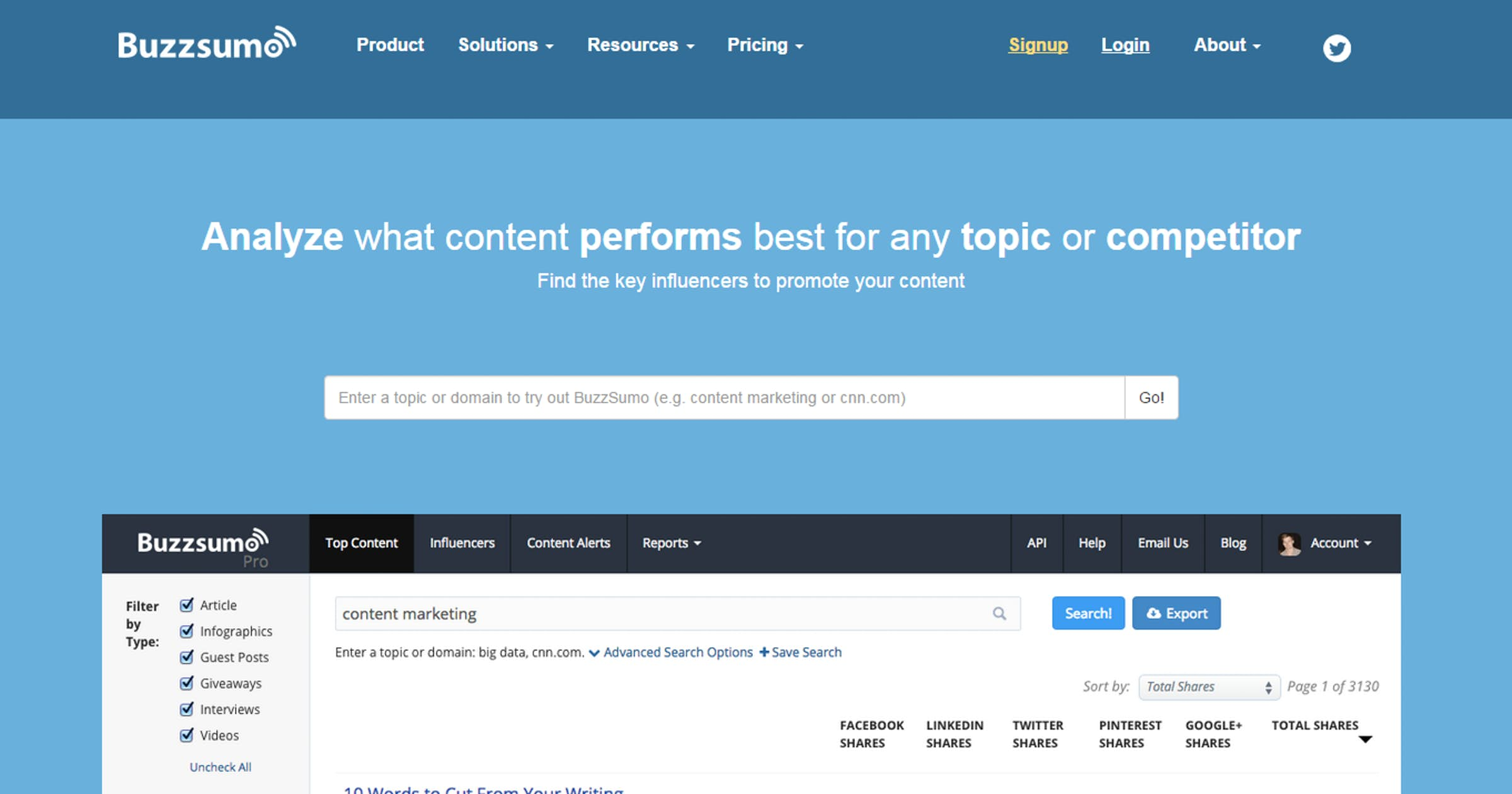 Buzzsumo trumps over a lot of tools out there as it does more than just generate topics. It actually helps you analyse the existing content on your Blog and help plan your content strategy accordingly. Using Buzzsumo, you can see how your posts are performing by checking up on the social shares and back-links it attracted.
This way you can see which kind of posts resonate best with your audience and replicate the same in your next upcoming posts.
Google Trends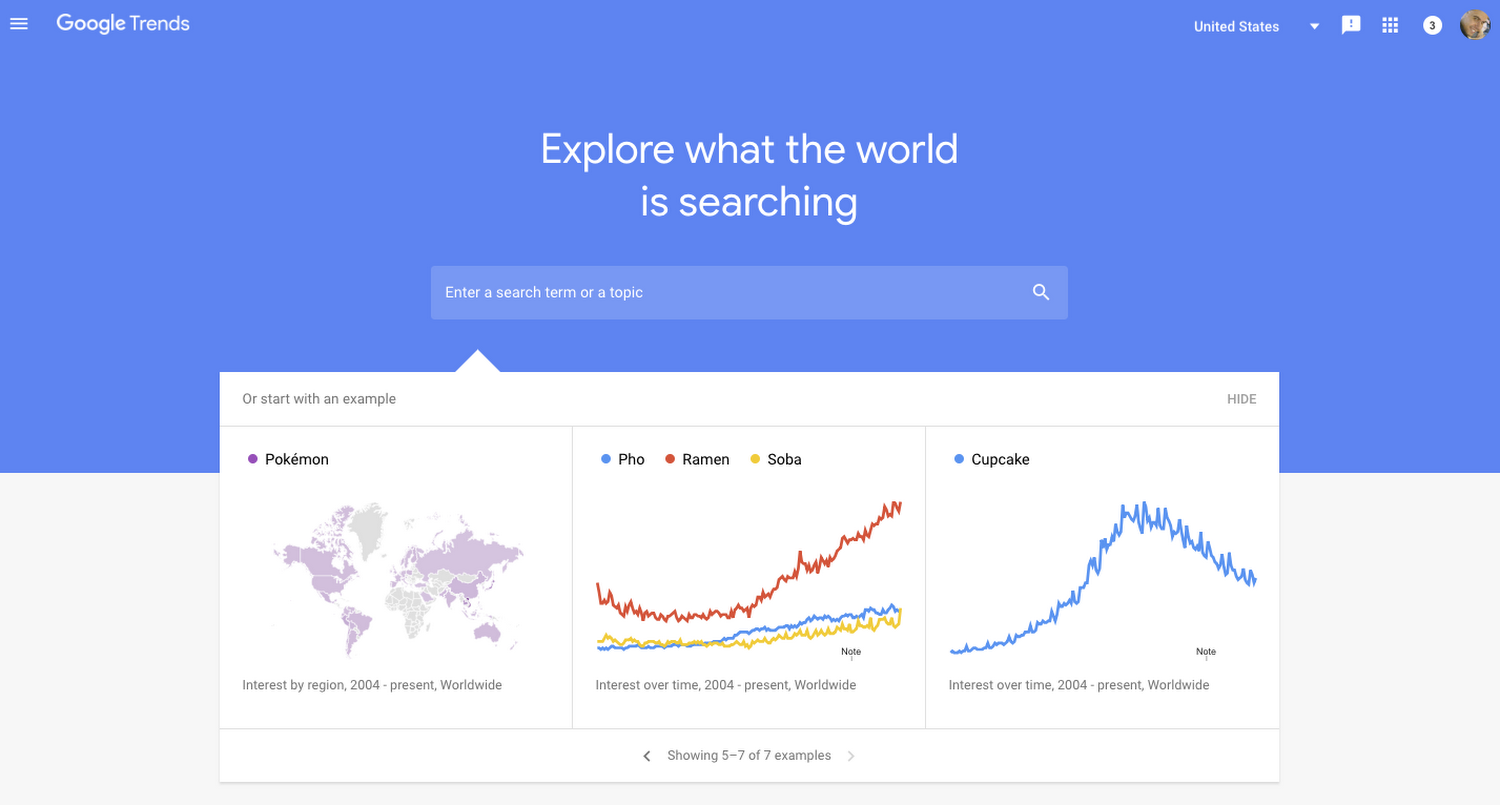 Every blogger has used Google Trends, at least once in their blogging lifetime. It isn't comprehensive as the other ones in this list, but it can be treasure trove of content ideas if you know how to use it. First feed the content topic in the search box and you will get a list of related topics. Once you select the most relevant one, you get another list of related search queries that are most popular among the Google users.
Another great thing about Google Trends is that it allows you check if any topic is trending. Then you can plan your content strategy accordingly.
Another plus is that it is a free tool, hence can be used by all.
Content Row's Link Bait Title Generator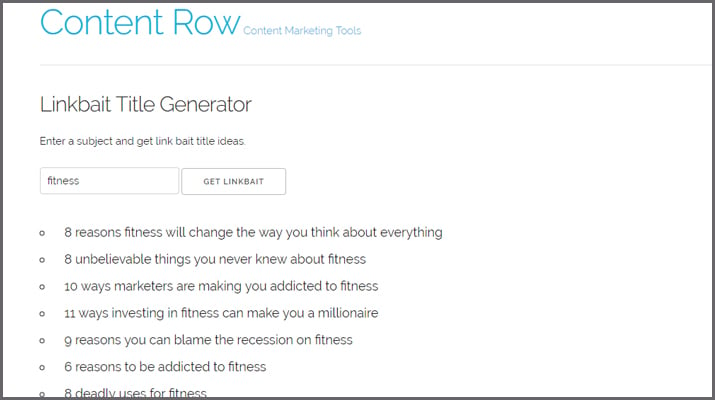 This tool is pretty awesome because it will generate you a ton of link bait topics which have quite proven to be efficient in attracting traffic. However, there can be a downside to this. If you have only a shiny title but a hollow content, this would lead to a spike in the bounce rate of your blog. And this would give a negative signal to the Google.
So, the best way to avoid it is by having a quality content in place for your blog-post. This way people coming through those link bait topics won't leave in a hurry.
Content Idea Generator by Portent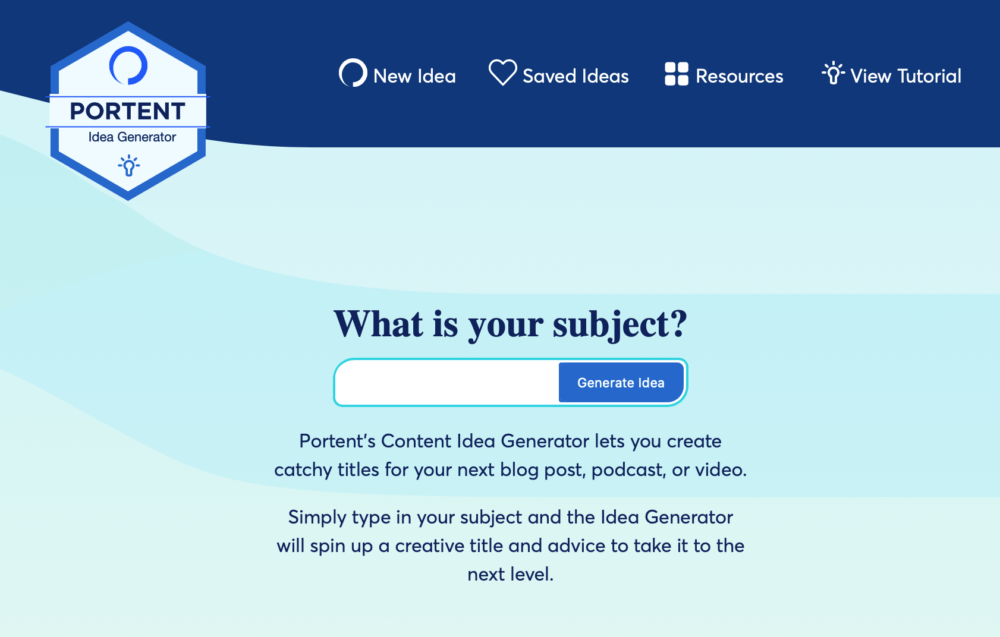 Another simple and very effective tool to generate blog-post topics using popular keywords. All you have to do is punch in your top keywords and let it do its magic. It might not be as comprehensive as some of the fancy tools like Buzzsumo, Hubspot, etc. but it does offer some click-worthy blog topics.
In the nutshell, if you want to make your content marketing strategy efficient and expedite your process of coming up with different blog topics for your blog, then you have to have some of these blog topic generator tools at your disposal.