B2B Marketing is one of the internet's biggest business domains. And in 2023, things are going to heat up further. With the biggest companies in the world like Google, Microsoft and Amazon leading the charge in multiple online domains, B2B marketing is going places – and fast. So, if you are new to this place, you need a solid roadmap to take flight on strong wings.
Lucky for you, we have created a very detailed blog on all you need to know about B2B marketing. What's more, this blog is geared towards budding entrepreneurs and MSME businesses and answers some of the most commonly asked questions.
B2B Marketing: Making Business from Businesses
If you know your online marketing basics, you probably already have a fundamental hold on B2B marketing strategies. At its core, this is a service-oriented industry with marketing business products and services as the fundamental property. We focus on bringing businesses that rely on each other to work together and produce more profit.
As a B2B marketing agency, we focus on creating momentum for businesses and generating attention toward their products and/or services. This includes not only for-profit activities but also other user engagement processes like events and online activities. The key idea is creating a market presence for the client that emphasizes delivering lasting value to it.
For this purpose, we use a combination of B2B marketing channels like website SEO, email marketing, app-based push notifications etc. Clients can also choose to opt for paid marketing channels like PPC marketing, Google/Youtube/social media advertisements etc. B2B marketers also have the option of taking up emerging methods like influencer-based marketing, paid blogs, paid promotions etc. Each of these has its own value proposition and degree of impact on your target market. Our job usually involves giving clients the benefit of our creativity, insight and experience to deliver the maximum business leads possible.
Now that we have a basic handle on B2B marketing, here are some key details that will help elaborate on how this works:
Organic Marketing: Driving Attention Inbound
Website-based Marketing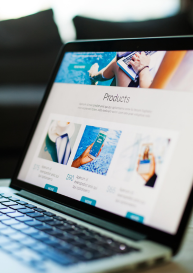 The first thing that any entrepreneur understands about online marketing is that they need a website. Even if you only have a vendor storefront on Amazon for repair parts, it is still on a website. For MSMEs and entrepreneurs, getting a custom website designed and deployed is the first step to creating a brand presence for their business. This is also highly recommended since all future marketing activities including lead conversions are also going to happen through your website.
Now, there are some key components to making your website popular or noteworthy in your marketspace. This includes keyword-based search engine optimization driven through website content as well as blog content such as this. The purpose here is to create momentum by providing valid information that Google can then use to post your website in your niche.
Smart B2B marketing strategies create a dialogue around your products and contribute to the online community. For example, you can use SEO strategies on your blog while offering valid information on the latest trends to help businesses understand them better. According to this blog post by Hubspot, 29% of marketers use a website to attract and convert leads. Further, every marketing channel we will mention below will ultimately end up on a page on your website. So, creating a good one that can compete effectively kills many birds with one stone.
Social Media Marketing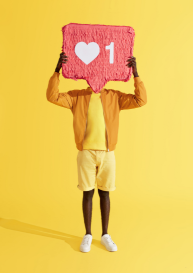 Social media is the big difference maker in the world of B2B marketing for one simple reason – engagement. While you can use your website and blogs to create valuable content, you will still need to engage the right audience. This is the crucial position social media marketing holds in B2B marketing. It provides a key space for businesses to create their own brand presence on Facebook, LinkedIn, Instagram etc. Plus, it also creates competitive momentum with other market players.
For B2B social media marketing, the key marketing collateral is highly-developed and engaging visual content. This includes both images and videos and as per the blog we mentioned above as many as 50% of all marketers recorded by Hubspot use video for marketing purposes. However, making a video and a good one may not be everyone's cup of tea since it can be expensive. So, using graphics and images is the next preferred mode of marketing on social media at 47%. This is one of the best methods of running campaigns for B2B marketing on LinkedIn.
As a marketing agency focused on creating unique brand stories, we always emphasize creating value through smart SMM campaigns. Our approach is based on creating marketing momentum by combining creative resources with trend-sensitive activities for high user engagement. Here's an example of how we jump the trend on social media – a dedicated blog on influencer marketing.
Video-based Marketing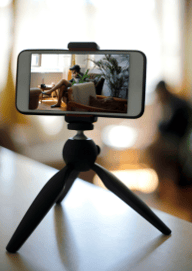 While YouTube is technically part of the social media basket, it is still a thing of its own. The reason is that it has the highest potential for cross-platform marketing, particularly for B2B marketing. Nothing spells quality and class better than a high-quality video you can host from YouTube. In fact, video-based marketing for B2B clients has become a crucial element of defining success. Combining long form content in videos with smartly designed how-to videos and user-generated content from events allows us to create diverse and long-lasting marketing value. The key idea here is recall value based on dynamic but memorable content.
One of the more recently popularized content types in the B2B marketing videos category is short-form video content. These are essentially TikTok-style 10-to-30 second videos that offer a lot of info in a small package. We have been aggressively moving towards using this kind of content in our marketing campaigns. The key sale point lies in harnessing intelligent strategies and inventive visual styles with value-based info can produce lasting brand presence even in the short-form video market.
Email/Mobile App Marketing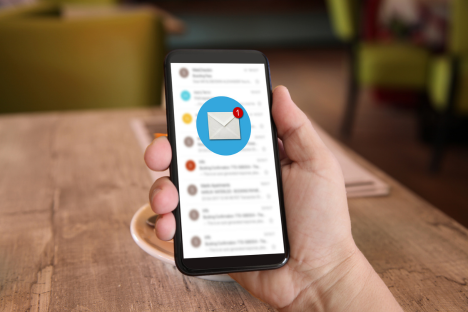 Touching back on another Hubspot post linked here, we know that about 81% of all online marketers use some form of email marketing. While a lot of email marketing channels may land your email in spam, getting that email marketing strategy right yields big rewards. Plus, it is one form of online marketing that you can bank on for every kind of market. Whether you are on social media or not, you will have an email and using smart email marketing strategies works wonders for all kinds of B2B marketing email campaigns.
As with email marketing, using push notifications via app or SMS is another great method for organic promotion. In fact, this is one of the best ways of utilizing dedicated apps or browser-based subscriptions. Much in the way of a newsletter, this kind of promotion can be very useful in generating leads. Plus, it can tie up with other marketing activities like Facebook offering a direct link and dedicated business accounts to marketers on Whatsapp.
Paid Marketing
Online Advertisements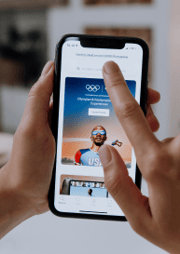 Online advertisements are the first go-to for marketers looking to promote their products or services. The return rates for each industry vary a lot even in the B2B market. Google is the top destination for advertisements and the pick of the lot is PPC or Pay-per-click campaigns. There is a wide range of pricing options for PPC campaigns with prices going as high as US$ 40 per advert for niche industries like legal and insurance. Online advertisements are a key element of all B2B marketing on social media in combination with social media marketing strategies.
Social Media Advertisements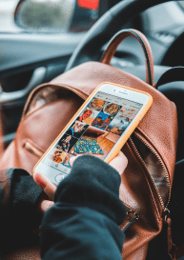 Social media has become a behemoth for marketing campaigns and everyone is using it. The most effective paid advertising happens on SM platforms by using organic content promoted with paid advertisements. This combination delivers the highest value for promotion, visibility and recall value. Further, it pads the possibility of PPC campaigns going stale which is a known factor and often hampers the success rate of paid advertising campaigns. A good B2B marketing agency can deliver substantial organic growth by simply leveraging interactive marketing collateral via a client account page. In fact, many solopreneurs adopt this strategy over getting a complete website in the initial stages of their startup.
Paid/Influencer Promotions
Paid promotions on blogs and social media offer the most dynamic value and content distribution potential. Many leading blogs for marketing in the world like Moz use guest blogs for massive content propagation. Similarly, influencer-based marketing has also become a very fast-growing phenomenon in online marketing. The reason for this is simple - influencers build organic relationships with market audiences. They can not only carry brands but also provide them with a captive market to work with. More recently, micro-influencers have also become popular for viral searches, particularly through short-form video content. All of these verticals are very effective for creating momentum but need a strong campaign background to substantiate their validity.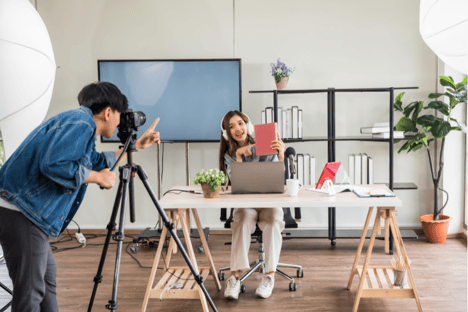 How Should MSMEs Pursue B2B Marketing in 2023?
B2B marketing is one of the most profitable and essential marketing domains in the world right now. Every MSME must align itself with global trends and build up its brand presence through organic as well as paid marketing.
Getting the marketing mix of website, blogs, emailers and social media content is a complex and often nuanced process. Further, companies can take up emerging trends like influencers, short-form content and viral video content but need a foundational presence online to tee off from.
The best approach often becomes taking up the services of dedicated marketing solutions providers like Kestone. In particular, we offer B2B marketing KPIs that define solutions by metrics values. This enables us to target all possible avenues for digital marketing and promotions. This helps your B2B products and services verticalize and stay on the upward trend. Check out our B2B marketing page for more info and stay with our blog for more key insights! Happy Marketing!